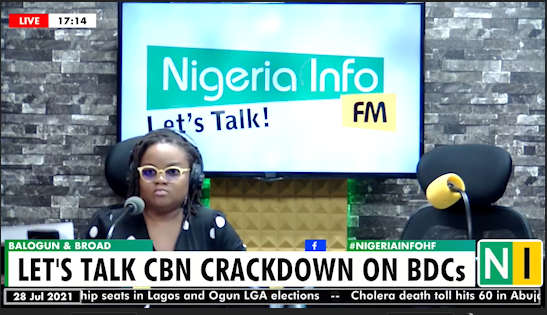 Financial Journalist at Stears Business, Gbemisola Alonge has stated that the Central Bank of Nigeria's crackdown on Bureau De Change operators will in the short term lead to an increase in the exchange rate.
Alonge while speaking on Hard Facts revealed that the news of the CBN's ban on the sale of foreign exchange to Bureau De Change operators will make people "hold on to what they have, and would want to buy as much as they can and this will drive up the price."
She however added that the price may stabilize if the banks increase their Dollar limits on cards and also make easy the ability of Nigerians to get forex from the banks.