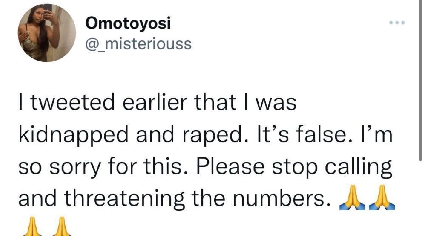 A lady identified as Toyosi will be arraigned before a Lagos court for disturbing public peace. 
Toyosi who raised a false alarm on Twitter of being kidnapped and raped has been arrested by the Lagos State Police Command.
Earlier on Thursday, she put out a disturbing tweet alleging that she was being kidnapped and raped. She also dropped a phone number and address of where she was.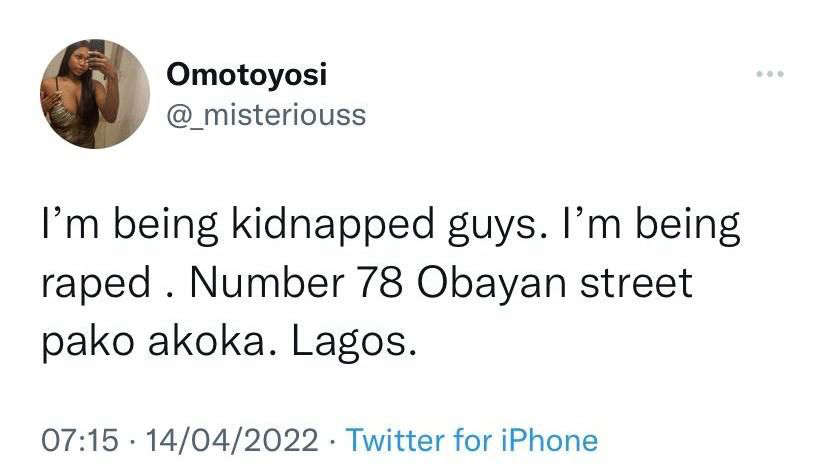 Twitter users reacted quickly by calling on the police who visited the address to ensure she was safe and arrest the persons involved.
Toyosi later sent out another tweet, saying that her alarm was false.