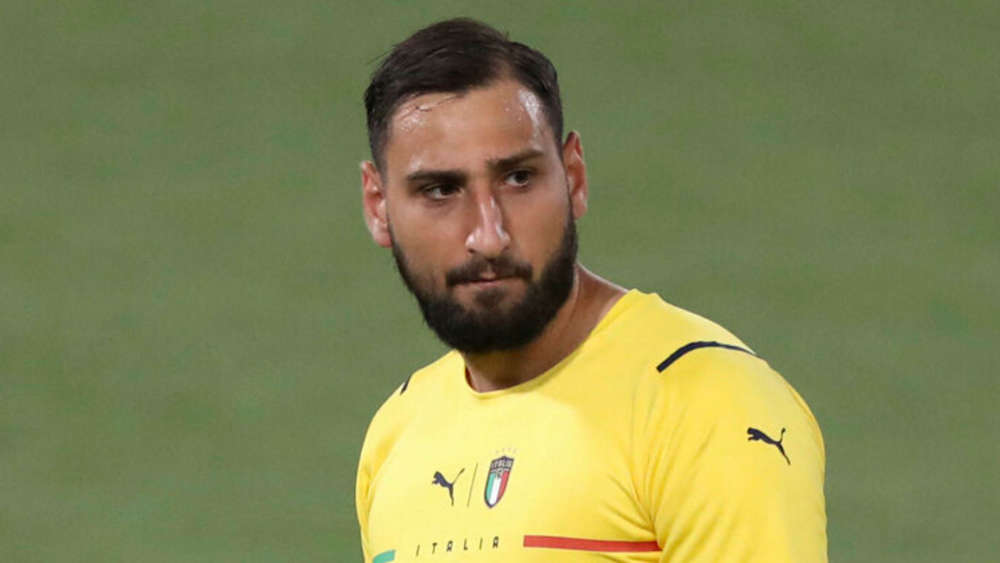 Donnarumma was voted Player of the Tournament at the just concluded European championships.
According to reports on the PSG website, Italy goalkeeper Gianluigi Donnarumma says he wants to 'bring joy to the supporters by winning as much as possible with PSG."
The EURO 2020 title winning player revealed this after completing his move to the Parisian club on Wednesday.
Donnarumma who was voted Player of the Tournament at the just concluded European championships signed a five-year deal after becoming a free agent following the expiration of his AC Milan contract on June 30.
Speaking to the PSG media team, he said, "I am delighted to be part of this huge club, I feel ready to take on this new challenge and continue to grow here. With Paris, I want to win as much as possible and to bring joy to the supporters."
The 22-year-old has been at the San Siro since the age of 14, making 251 appearances for the club in all competitions, keeping 88 clean sheets.
Donnarumma who will reportedly earn around £10.3m per year plus add-ons, in an Instagram farewell message to Milan said, The time has come to say goodbye, a choice that was not easy, indeed, and certainly a post is not enough to explain it, or perhaps it cannot even be explained because the deepest feelings can hardly be translated into words.
"Some choices are difficult, but they are part of a man's growth. What I can say is that sometimes it is right to choose to change, to face difficult challenges, to grow, to complete yourself."
He becomes the third free transfer signing for the Ligue 1 giants after the Sergio Ramos from Real Madrid and Georginio Wijnaldum from Liverpool. The club have also signed right-back Achraf Hakimi from Inter Milan.