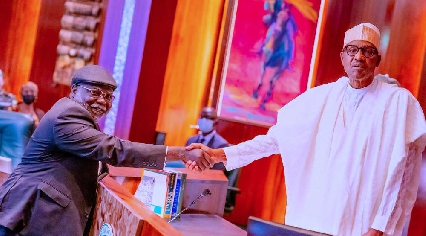 Justice Olukayode Ariwoola has been sworn in as the acting Chief Justice of Nigeria (CJN).
The oath of office was administered to him on Monday by President Muhammadu Buhari at the council chamber of the presidential villa in Abuja.
The acting CJN takes over from Ibrahim Muhammad Tanko who resigned earlier in the day.
He is the most senior Justice of the Supreme Court.
The 67-year-old was appointed a judge of the Oyo State High Court in 1992.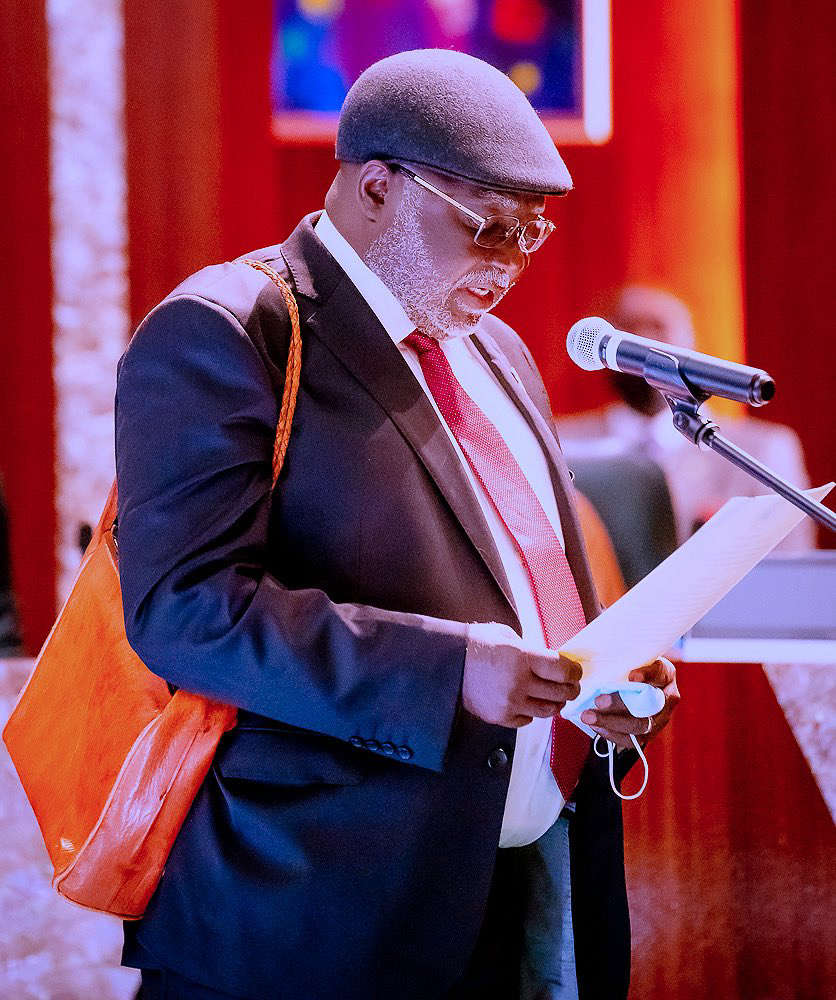 He was later made a Justice of the Court of Appeal in November 2005.
On 22 November 2011, he was appointed to the bench of the Supreme Court of Nigeria.
He is a member of the Nigerian Bar Association, the International Bar Association, and the Nigerian Body of Benchers.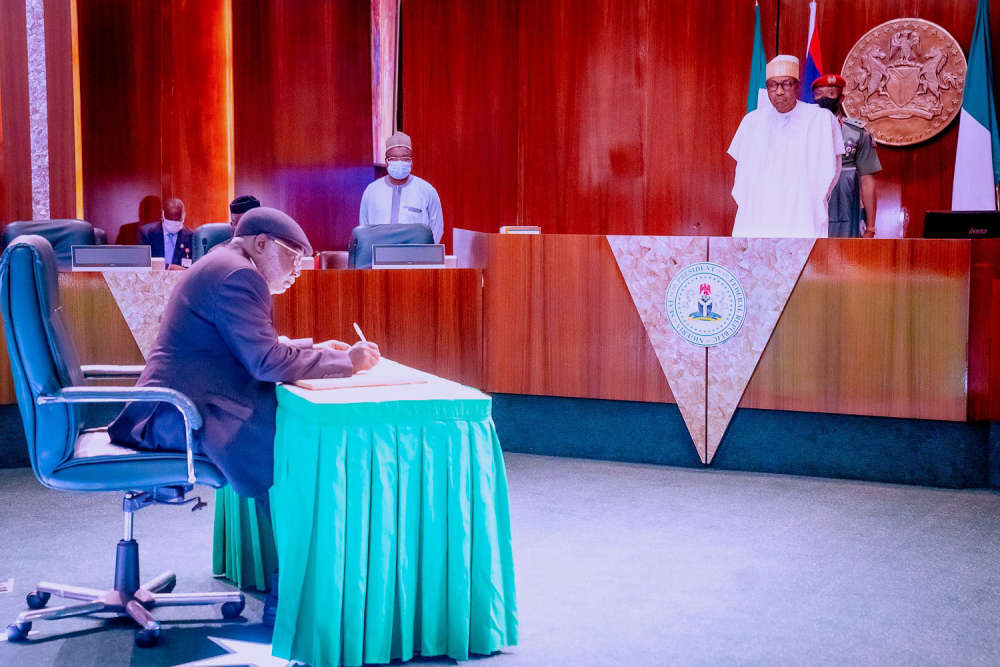 In 2019, Justice Olukayode Ariwoola was a member of the panel of judges that heard the appeals filed by the People's Democratic Party (PDP) and its presidential candidate, Atiku Abubakar, challenging the victory of President Muhammadu Buhari.