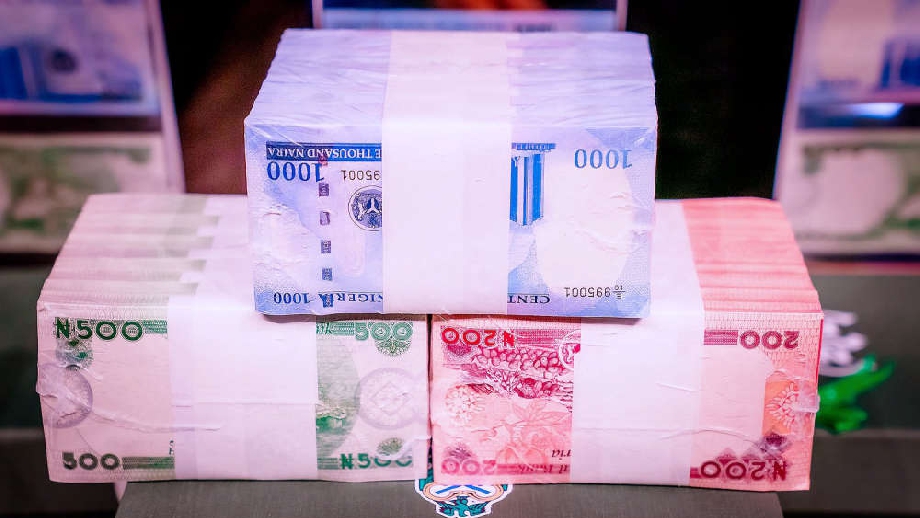 The Central Bank of Nigeria is monitoring banks dispensing old naira notes from their ATMs and will sanction them.
This is according to the apex bank's Director of Legal Services, Kofo Salam-Alada, who spoke during an awareness campaign at the Computer Village market in Lagos on Wednesday.
"We are actually begging banks to come and take money from Central Bank," he said.
"We have these new naira notes in our vaults and we are begging banks to come and take it.
"We found out that a lot of things are happening that we need to checkmate, so we stopped withdrawal of new notes over the counter to ensure that everyone can have access to it and not one chief who is known to the manager, walks in, and carts away all the new notes in a particular branch.
"That is why we said it should be in the ATMs which cannot distinguish people."
Salam-Alada also said the Central Bank has monitors going around banks across Nigeria and that banks that do not lodge the new notes into their ATMs will be penalized.
He restated that the January 31 deadline for the submission of the old naira notes was sacrosanct.
He urged the traders at the Computer Village market to call the following numbers – 08176657641, 08176657642, 08176656721, 07080650791 – and send messages to newnaira@cbn.gov.ng if they have any problems accessing the new notes.
Nigeria unveiled redesigned N200, N500, and N1,000 notes on Wednesday 23 November 2022 after the CBN had given a 31 January 2023 deadline for the phasing out of the old notes.
So far, the new notes are in short supply and bank ATMs still dispensed the old notes as of Wednesday 19 January.