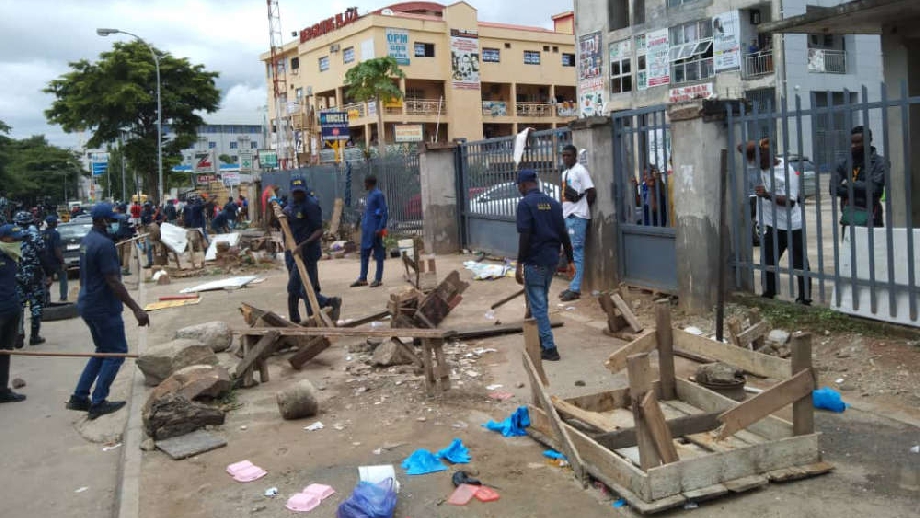 No fewer than 200 traders lost their business spaces on Thursday as the FCT Department of Development Control removed attachment shops and illegal structures at the popular Area 1 Shopping Complex.
The affected attachment shops, illegal constructions, and wrong parking spaces made the environment chaotic and impassable to traffic and were removed to restore sanity.
Most of the affected traders were suya and kilishi sellers, as well as clothes and shoe sellers operating outside the boutiques provided in the complex.
The Secretary of the FCT Command and Control Centre, Peter Olumuji, said the traders were peaceful and cooperated with the officials.
They will be relocated to a yet-to-be-disclosed location.
Olumuji added the Abuja Investment Company Limited will remodel the Area 1 shopping complex.