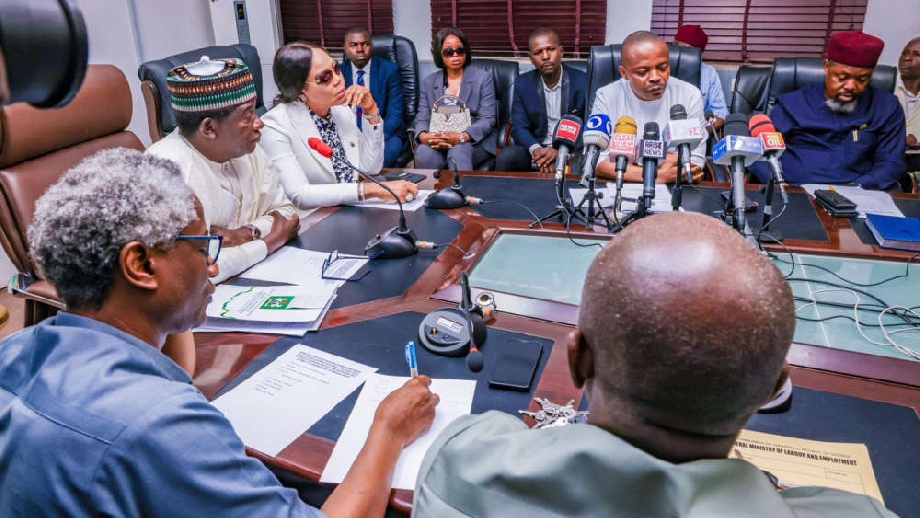 The meeting between the federal government and the Nigeria Labour Congress (NLC) to avert an imminent strike ended Monday without a concrete resolution.
The Minister of Labour and Employment, Simon Lalong; and Minister of State for Labour and Employment, Nkeiruka Onyejeocha, met with the NLC President, Joe Ajaero, and other labor leaders in Abuja to stop organized labor from embarking on another industrial action this week.
The meeting is expected to continue at a later date. Earlier, the labor minister urged the NLC to embrace dialogue as both parties seek to resolve issues bordering on the removal of petrol subsidy.
The NLC President, Ajaero said the government appealed for more time to come up with a solution to labor's grievances.
But he countered that the government has had enough time to meet the NLC's demands.
"We agree that the federal government has had more than enough time for the past four months and that even if there is commitment and a genuineness of purpose - that between now and the next three, four days - the issues will be resolved," he said.
Organized labor is demanding a review of the national minimum wage, the release of palliatives to workers, and tax exemptions.
On 1 September, the NLC gave the federal government a 21-day ultimatum to meet the demands failing which it would embark on a strike.
The ultimatum expires on Friday 22 September.