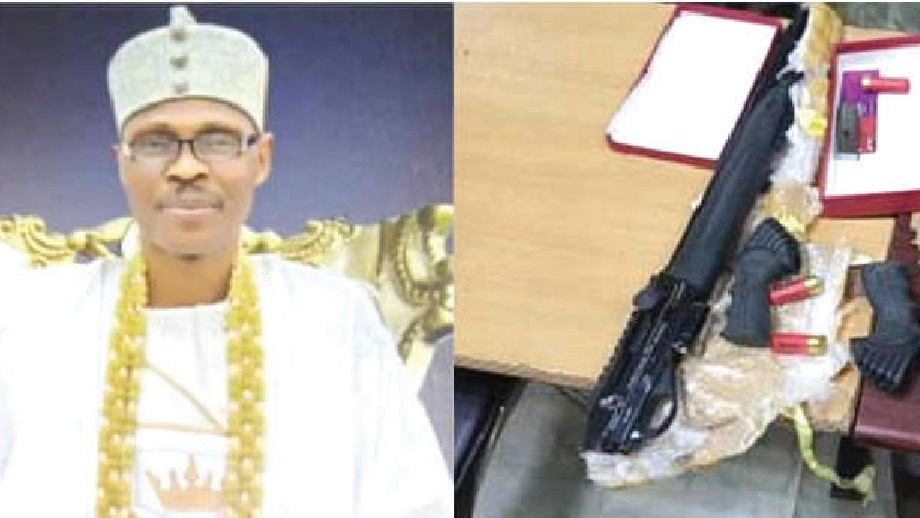 The Lagos State Police Command has declared a president of the Supreme Body of Ogboni Association Worldwide, Oba Tajudeen Olanrewaju Bakare wanted for arms possession.
Police spokesman, Benjamin Hundeyin, said he is wanted for possession of three pump action rifles, one Beretta pistol magazine, one expended, and three live cartridges found during a sting operation on his residence in Surulere.
The operation was prompted by a video of the suspect shared on social media, showing him with a pump-action rifle, threatening electoral violence.
The police say useful information from the public about Bakare would be appreciated and treated with "utmost confidentiality."
The suspect had earlier been arrested in 2021 during a rally by the Yoruba Nation for the secession of South West Nigeria.
He was charged with the murder of a sachet water seller who was killed by a stray bullet.
The charge was later withdrawn by the Lagos State government.