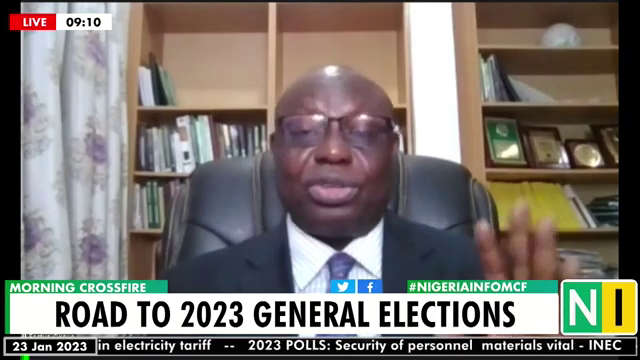 The Independent National Electoral Commission (INEC) has assured that the general elections in 2023 will be held in the South East, despite violence and attacks against its workers and facilities.
INEC National Electoral Commissioner for Information and Voter Education, Festus Okoye, made this assurances in an interview on Nigeria Info FM's, Morning Crossfire with Sheriff Quadry.
According to Mr Okoye, he noticed during a recent visit to Anambra and Abia, that the locals are enthusiastic ahead of the elections and everyone is in high spirit.
"I've seen that the Nigerian peope are ready for this election and ythe only thing they are asking for is that INEC ramp up its logistics and give security to enable them vote safely, " he said.
Mr Okoye also assured that INEC has already made provisions for a possible run-off election incase there are no winners at the first ballot.
"When we're preparing for the main election, we prepare for a run off because by the time you sort out reverse logistics and start to print 93.4 million ballot papers, time will run out on you."