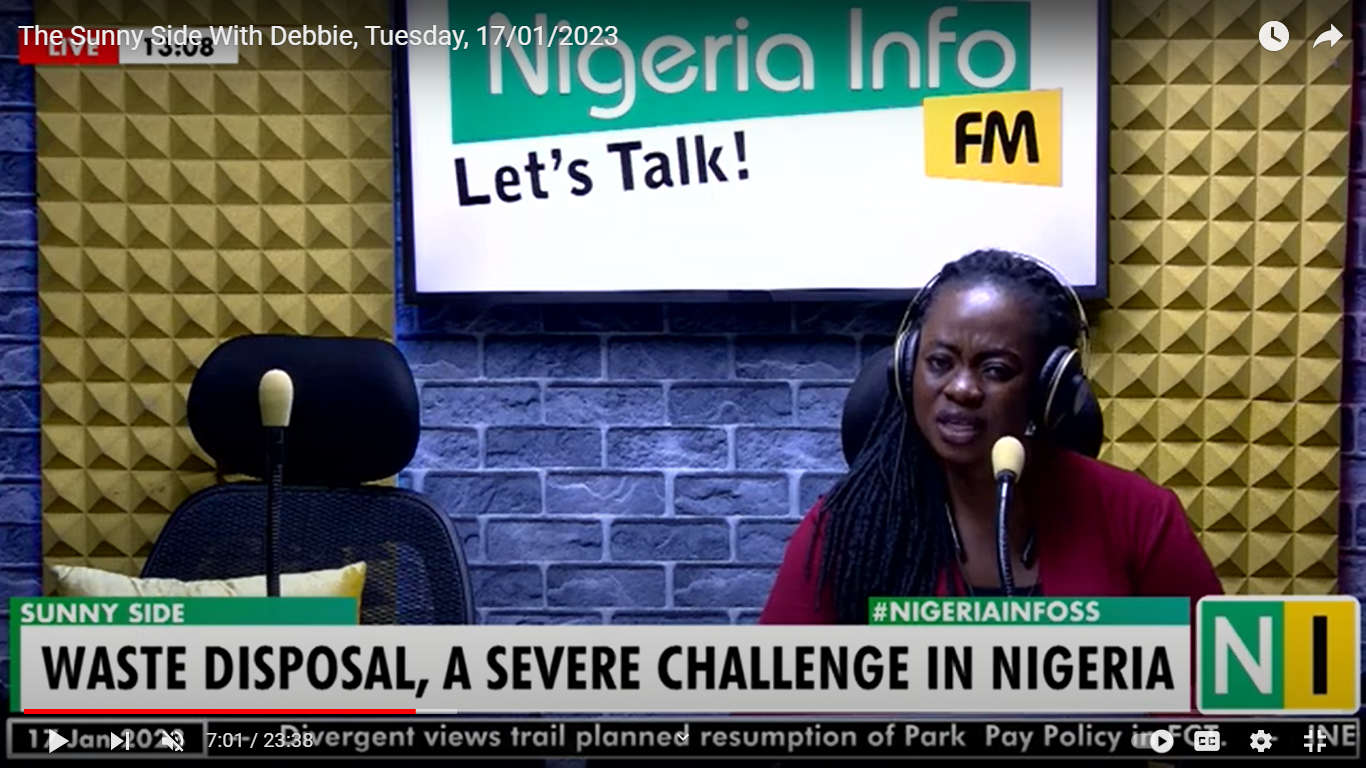 Are Issues Surrounding Waste Disposal Important Enough For Your Vote?
Join Deborah Ohamara On The Sunny Side To discuss Waste Disposal Challenges In Nigeria
Waste disposal has become a severe problem in Nigeria, all over the nation, we can see decaying heaps of waste that induce harm to the environment, leading to flooding, and an eye sore generally.
Will you adopt as an electable idea individual involvement in waste disposal through paying to clear your waste?