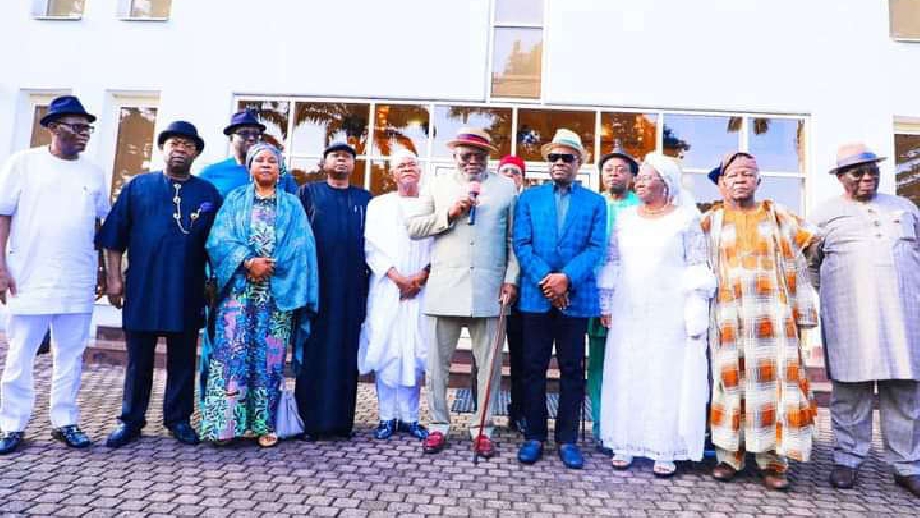 The Board of Trustees (BoT) of the People's Democratic Party (PDP) is hopeful of resolving the crisis in the party soon.
The BoT met with the Rivers State governor, Nyesom Wike at the Government House in Port Harcourt after which its acting chairman, Adolphus Wabara told journalists that they were making headway.
"We will make progress. There's no doubt about that. It's always easy to destroy but to make peace takes some time. But I think we are better informed. We have gotten some information," he said.
"Every coin has two sides. We have been briefed by His Excellency so we will go back to Abuja and re-digest all that we have heard from His Excellency.
"One good thing is that this family remains one. We are still under that umbrella called PDP.
"By the special grace of God, we will end up very victorious and we will end up at the Villa in 2023 with his cooperation and the cooperation of all the other governors, four of them."
After the four-hour meeting, Governor Wike restated his membership in the PDP to journalists and said what was most important is that the party is united despite its crisis.
The PDP hit a critical point after its presidential primary in May when Atiku Abubakar emerged as its candidate for the 2023 General Election.
Governor Wike who contested against Atiku for the presidential ticket and was the first runner-up accused the party's leadership of graft.
He has since insisted on the resignation of the party's national chairman, Iyorchia Ayu; a request opposed by Atiku.
Governor Wike told journalists in September that Ayu was given a billion-naira bribe by an unnamed presidential candidate.
He also said the PDP cannot constitutionally have a national chairman and a presidential candidate from northern Nigeria, and that Ayu promised to resign if a northerner emerged as the party's presidential flagbearer.
Both Ayu and Atiku are from northern Nigeria.