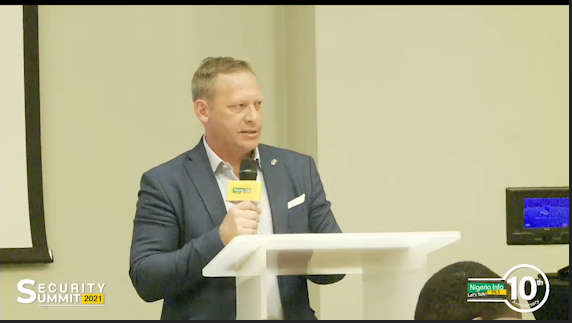 'Sustained peace in Nigeria cannot be achieved by military might alone.'
This is the position of U.S Consulate Public Affairs Officer, Stephen Ibelli.
Ibelli disclosed this at the Nigeria Info 99.3 FM "Security and Development Summit" while speaking on the security cooperation between US and Nigeria.
He said "Nigeria's success does not depend on its military effectiveness on the battlefield. It requires improvement to the economy, fiscal transparency, violent free elections, anti-corruption, anti-nepotism efforts free of red tape."
The U.S Consulate Public Affairs Officer also reiterated the commitment of the U.S in her response to the humanitarian crisis in Nigeria through the United States Agency for International Development (USAID).
Watch the full video below>>>>