The Nigeria Labour Congress is protesting across the country over the federal government's failure to meet the demands of the Academic Staff Union of Universities (ASUU).
In Lagos, workers gathered in the capital, Ikeja from where they were proceeding to the government house in Alausa as of 9 am.
Hundreds of workers defied the government's warning against showing up for the protests.
They carried a banner with the inscription, "NLC rally in support of ASUU."
Others held up placards with several messages, one of which called on the government to revive the country's moribund refineries.
Representatives of the National Union of Petroleum and Natural Gas Workers (NUPENG), the Non-Academic Staff Union of Universities (NASU), ASUU, and the Nigeria Union of Teachers (NUT) are taking part in the demonstration.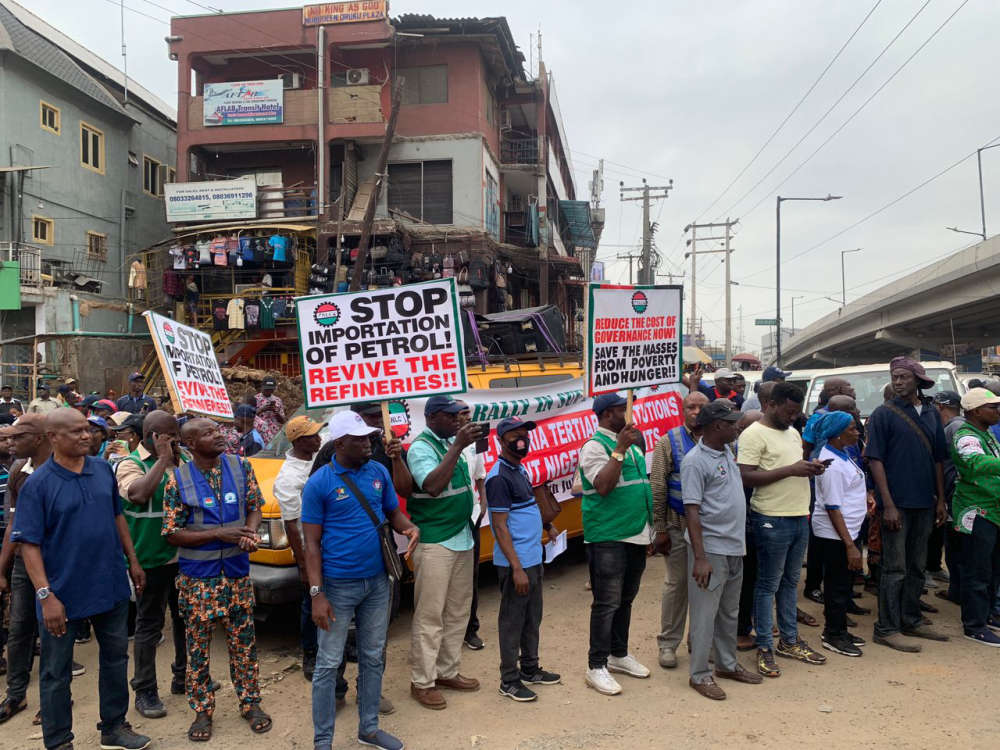 Similar protests are taking place in other state capitals.
Nigeria's information minister, Lai Mohammed had told a news conference that it was illegal for the NLC to protest in solidarity with ASUU.
He argued that NLC wasn't supposed to take sides since it is a "part of the tripartite agreement that has been negotiating with the federal government on this ASUU issue."
But the president of ASUU, Prof. Emmanuel Osodeke told Nigeria Info on Monday that the demonstrations were not illegal.
ASUU embarked on a strike on 14 February to force the government to improve university infrastructure, pay lecturers' salaries through the University Transparency and Accountability Solution (UTAS), and pay some lecturers' arrears.
The union accuses the federal government of insincerity in the talks both teams have been holding.