Travelers had a tough time making it to the domestic and international wings of the Murtala Muhammed Airport in Lagos on Monday as the roads leading to the airports were blocked by protesting students.
The National Association of Nigerian Students (NANS) made good its threat to ground the airports over the prolonged strike embarked on by university lecturers.
The student association barricaded the roads leading to the airports, causing gridlock around the Ikeja area.
An e-hailing driver told Nigeria info that he was stuck at a particular spot for hours.
Travelers going to the airport and some persons coming from the airport had to trek or get on motorcycles.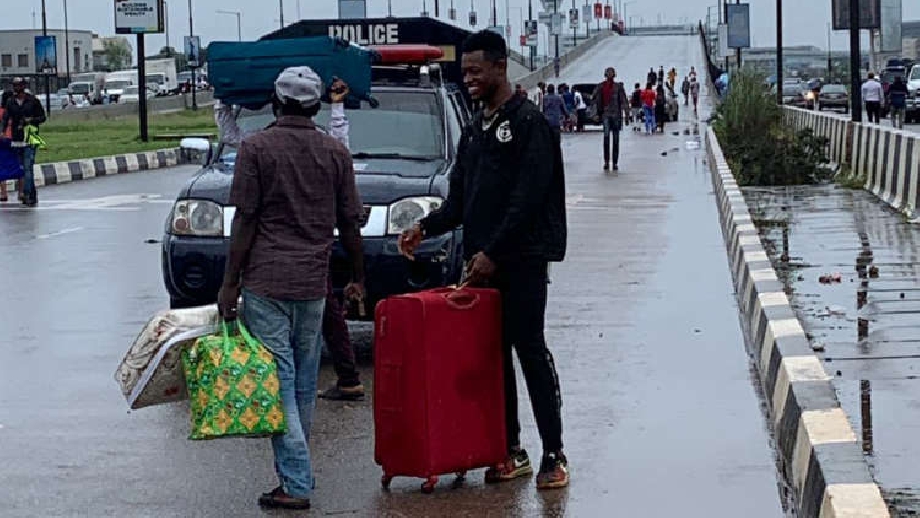 Motorcycle riders and luggage carriers made brisk money by moving people's bags to their destinations.
The spokesperson of the South West zone of NANS, Awoyinfa Opeoluwa said the students would remain at the airport until their lecturers' demands are met.
He added that the students would take their protest to other critical public infrastructure.
ASUU Strike Now in Seventh Month
Students in Nigerian federal government-owned universities have been out of school since 14 February when the Academic Staff Union of Universities (ASUU) began a warning strike over poor welfare and the state of higher institutions in the country.
The union has extended the strike multiple times since then, after each round of failed talks with the federal government.
On 29 August, it announced the strike was indefinite, following yet another failed negotiation meeting.
The union is asking the Nigerian government to:
The adoption of its proprietary University Transparency and Accountability Solution (UTAS) in paying the wages of lecturers, rather than the Integrated Payroll and Personnel Information System (IPPIS) used for paying other federal government workers.

The publication of the white papers on visitation panels to federal universities.

The release of the balance of one tranche of the Revitalization Fund.

The release of two outstanding tranches of the Earned Academic Allowances (EAA).

And an amendment to the law of the National Universities Commission (NUC) to check the proliferation of universities, especially by state governments.
So far, the government has met none of the demands, according to ASUU.