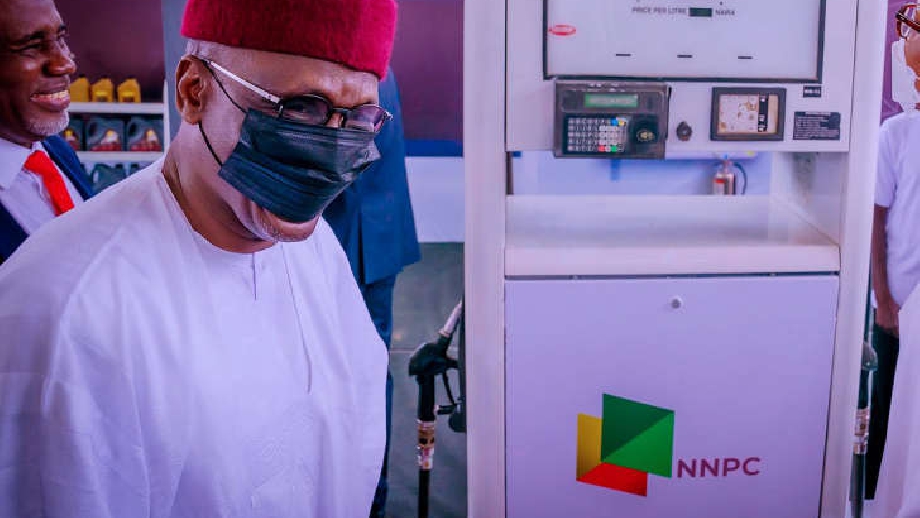 The Nigeria National Petroleum Company (NNPC) Limited has increased the pump price of petrol across its retail outlets nationwide.
This is coming two days after President Bola Tinubu declared an end to petrol subsidies in his inauguration day speech.
A statement from NNPC's Chief Corporate Communications Officer, Garba Deen Muhammad, said prices will continue to fluctuate to reflect market dynamics.
The NNPC did not disclose the new pump prices but the national oil company's fuel stations have been selling petrol at N488 a liter in Lagos, a 189 percent increase from the N169 approved in July 2022.
The amount is the same as that on a viral document that lists the pump prices of petrol across Nigeria.
An NNPC official, who isn't authorized to speak on the matter, told Nigeria Info that the oil company did not release the viral document.
The document stipulates a pump price of N488 in Lagos, N500 in the rest of the South West, N511 to N520 in the South-South and South East, and N535 to N557 in Northern states.
Transporters Hike Fares
Transportation fares have increased with the increase in petrol prices.
Some commercial drivers in Lagos hiked fares by over 60 percent, while most doubled prices.
Bus drivers now charge N400 to N500 from the busy Eko Hotel roundabout in Victoria Island to CMS as against the previous fare of N200.
Eko Hotel roundabout to Oshodi which usually cost N500 now costs between N800 to N1000.
Eko Hotel roundabout to Ojuelegba is now between N900 to N1000, from the previous amount of N500.
Drivers now charge as much as N1000 from Ogba on the Lagos Mainland to CMS/Eko. It used to be N600.
The Cost of Subsidies
Petrol subsidies cost Nigeria $10 billion in 2022 and $7.5 billion was allocated for it in the first half of 2023.
It has, however, become a burden on the Nigerian government which is struggling with a $103 billion debt burden and N23.7 trillion in Ways and Means Advances from the Central Bank of Nigeria.
Experts have warned that Nigeria's debt service to revenue ratio may exceed 100 percent in 2023.