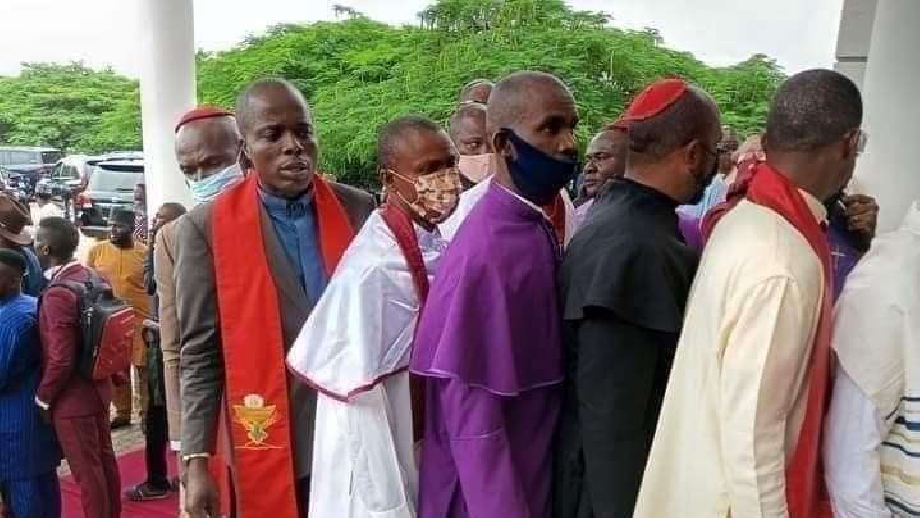 The Christian Association of Nigeria has expressed its displeasure with the presence of fake Bishops at the unveiling of Kashim Shettima as the vice presidential candidate of the All Progressives Congress (APC).
Mr. Shettima was presented as the APC presidential candidate, Bola Tinubu's running mate Wednesday at a well-attended ceremony at the Shehu Musa Yar'Adua Centre in Abuja.
Some persons dressed in cassocks, worn by Christian Bishops, came in a group for the unveiling and were recognised by Mr. Shettima.
"I want to pay tribute to 30 Bishops, 30 Bishops of the Christian faith who are here," he had said.
The Vice Chairman of the Christian Association of Nigeria for Northern Nigeria and Abuja, Rev. John Joseph Hayab has now told Nigeria Info that they're not Bishops.
"If they are Bishops, what church? They may be Christians but Bishops of what church?" he asked.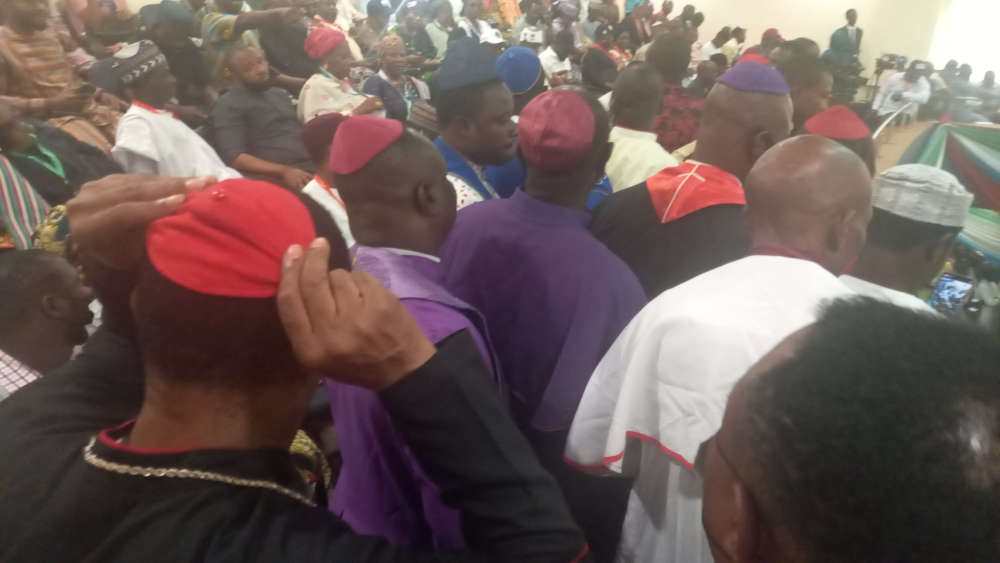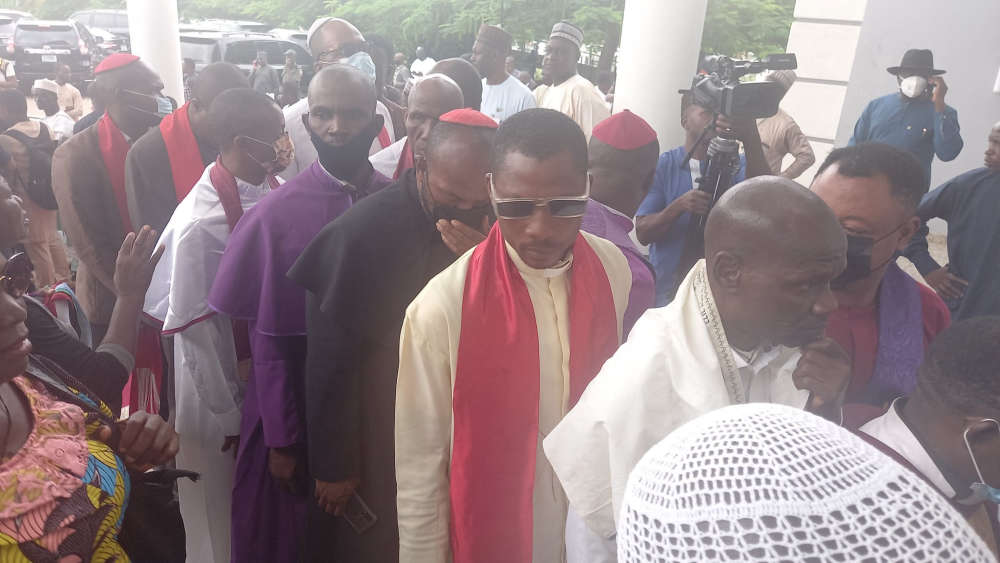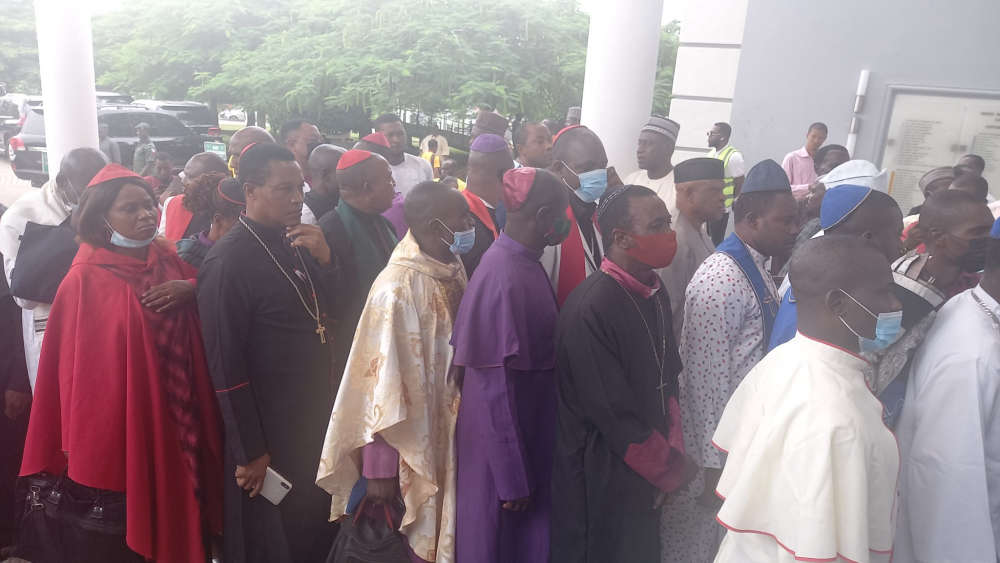 In a telephone interview Thursday morning, Rev. Hayab said the ruling party went too far.
"I think they went too far to now bring people who are not clerics and people who are not bishops and then give them some kind of dressing – or the people sewed dressing for themselves – to come and give a picture of Christian presence.
"Some of us who have been following events will ask questions: if they said the issue of religion does not matter why do you have to bring people to start parading themselves as Bishops.
"Can you see the way they dressed? Those of us who have been in ministry for long know that you have different dresses for different occasions, but you see because they don't know what those dresses are about, look at how they appeared; making a mockery of it," he said.
Rev. Hayab also accused the party of introducing "unknown Bishops" into Nigeria's lexicon of unknown entities.
"Some of us are asking questions: can they do that to another faith and there will be peace in Nigeria? Will there not be war?
"Of recent, we've been having issues of unknown gunmen, unknown this and that. So, now we also have a new issue of unknown Bishops, because if you are a Bishop you will have a ministry where you are a bishop presiding over that ministry.
"You can be a pastor but you are not a bishop. You can say 'I am a Christian and I have come to support Bola Tinubu,' you must not come and fake being a bishop.
"And they even had them being on a queue coming in as some powerful people."
Show of Shame
Nigerians have also been criticizing the presence of the fake Bishops.
Public Affairs analyst, Jimi Disu called it a "show of shame."
Other persons have taken to social media to express their displeasure, and "Bishops" and "#Shameless" have been the top trending topics on Twitter for two straight days.